How to upload world to Multiplayer

Edit
There are two ways to upload your world to Multiplayer.
Upload it from Multiplayer ModeEdit
1.1. Open Multiplayer Mode and click on "Upload" button.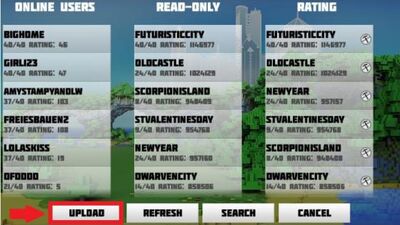 1.2. Enter the world's name, enter the password (if you want to make the world with password).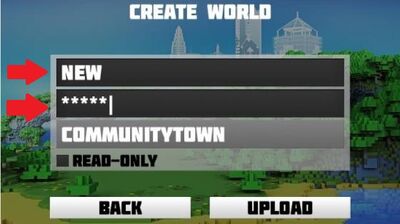 1.3. Choose your world from the selection, that you want to be uploaded to Multiplayer.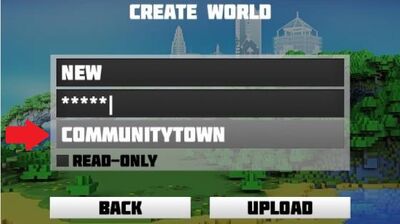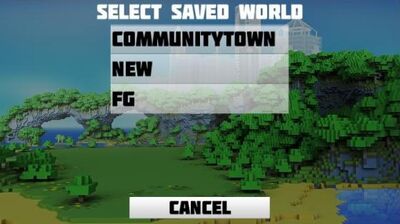 1.4. Tick a read-only box (if you want to make the read-only world)!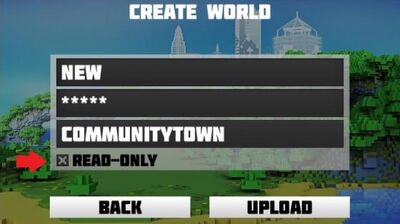 1.5. Click on Upload button that located on the right bottom.
1.6. Search recently uploaded world in Multiplayer by clicking on the "Search" button.
Upload it from Singleplayer ModeEdit
2.1. Click on "Upload Online" button.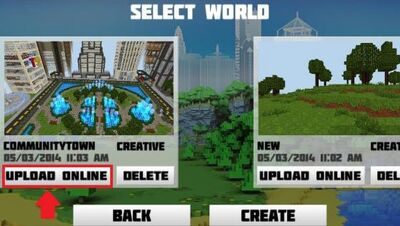 2.2. Follow all steps from 1.2 to 1.6 above.
To protect your own worlds in Multiplayer, please read this tutorial thread:How to protect worlds in Multiplayer
Ad blocker interference detected!
Wikia is a free-to-use site that makes money from advertising. We have a modified experience for viewers using ad blockers

Wikia is not accessible if you've made further modifications. Remove the custom ad blocker rule(s) and the page will load as expected.