Sand
Game Modes
Creative and Survival Mode
Type of Block
Natural
Tool Used
Luminosity
No
Transparency
No
Renewable
No
Stackable
Yes
Flammable
No
Drops
Itself
Description
Edit
Sand is a natural type of block, affected by Gravel . 
Usually Sand can be easily found in the Overworld, especially in caverns and dungeons near stone blocks.
You can craft 1 Sandstone block from 4 Sand blocks, also you can smelt Sand in a Furnace to obtaine Glass blocks.
Obtaining
Edit
Sand can be obtained by any tool, but Shovel is the fastest tool.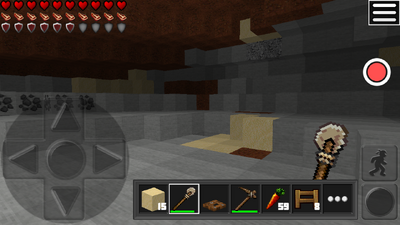 As a Crafting Ingredient
Edit
4 Sand ==> 1 Sandstone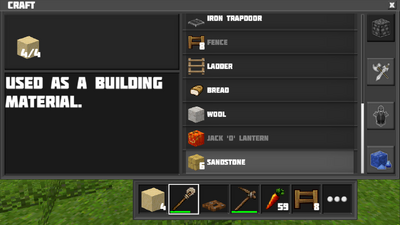 As a Smelting Ingredient
Edit
1 Sand + 1 Fuel ==> 1 Glass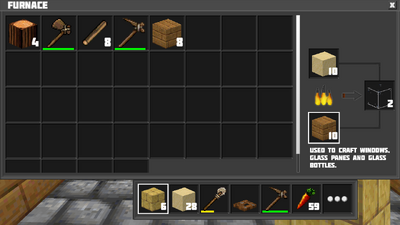 Ad blocker interference detected!
Wikia is a free-to-use site that makes money from advertising. We have a modified experience for viewers using ad blockers

Wikia is not accessible if you've made further modifications. Remove the custom ad blocker rule(s) and the page will load as expected.