Egg
Game Modes
Only Survival Mode
Type of Items
Food
Restores
None
Cookable
No
Stackable
Yes
Description
Edit
An Egg is a type of item that can be laid by Chickens every 5-10 minutes. It is possible to stack only 16 Eggs in one storage slot.
Players can't eat Eggs in Survival Mode.
It can be used only to get new Chickens or baby chickens by dropping Eggs.The player can get one Chicken from one dropped egg with probability in 12.5% or three baby chickens from one dropped egg with probability in 3%.
Obtaining
Edit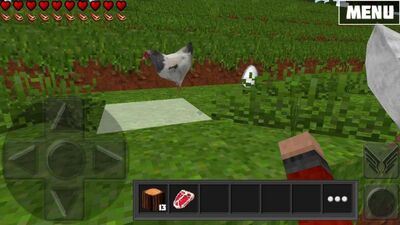 Ad blocker interference detected!
Wikia is a free-to-use site that makes money from advertising. We have a modified experience for viewers using ad blockers

Wikia is not accessible if you've made further modifications. Remove the custom ad blocker rule(s) and the page will load as expected.