Cell Door
Game Modes
Survival and Creative
Type of Block
Utility Block
Tool Used
Luminosity
No
Transparency
Yes
Renewable
Yes
Stackable
Yes
Flammable
No
Drops
Itself
Description
Edit
Cell Door is a type of utility block, obtained by crafting from Iron Ingots. Cell Door can be broken with any type of Pickaxe only.
There are three type of doors in the game: cell door, wooden door, and iron door. Usually doors have two states: rotated clockwise and rotated counterclockwise. If two doors are placed adjacent to each other, they will orient with their handles inward, creating a double door. To open or close doors, the user have to tap or use the right mouse button on Cell Door (for Windows PC version of the game).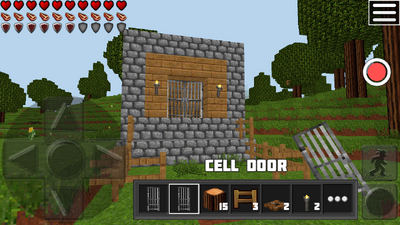 NOTE: Zombies can hit the player through Cell Door ! But Zombies can't break Cell Door  in Survival Mode.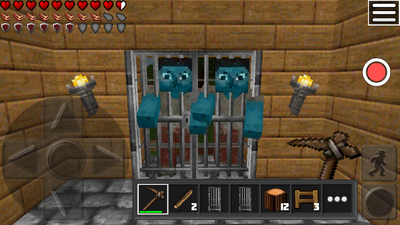 As a Crafting Recipe
Edit
6 Iron Ingots ==> 1 Cell Door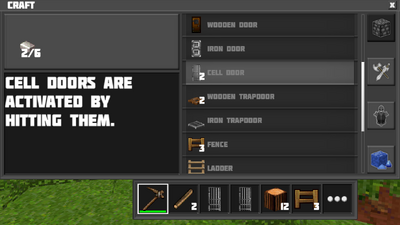 Ad blocker interference detected!
Wikia is a free-to-use site that makes money from advertising. We have a modified experience for viewers using ad blockers

Wikia is not accessible if you've made further modifications. Remove the custom ad blocker rule(s) and the page will load as expected.